Sikorsky VS-44A "Mother Goose"

Beginning in 1957, Avalon Air Transport flew this Sikorsky VS-44A flying boat, dubbed "Mother Goose" by AAT employees, between Long Beach, California and Catalina Island. Originally, it was one of three VS-44s purchased by American Export Airlines in 1942 and was named "Excambian." This VS44 flew regular round trip service between New York and Foynes, Ireland under contract with Naval Air Transport Service. In 1950, the Excambian was rebuilt to carry freight to Amazon River natives. Their plan failed, leaving Excambian stranded in Ancon Harbor, Peru......

About this time in 1957, Excambian was repaired to flying condition and ferried from Ancon Harbor in Peru to Long Beach, California by Avalon Air Transport, where she shuttled thousands of tourists between Long Beach and Catalina Island. In 1968, the VS44 was acquired by Antilles Airboats in the Virgin Islands, but was severely damaged later that same year and was retired from service. After several years being stranded on a beach, Antilles Airboats donated the VS44 to the Naval Aviation Museum in Pensacola, Florida and is now on permanent loan to the New England Air Museum.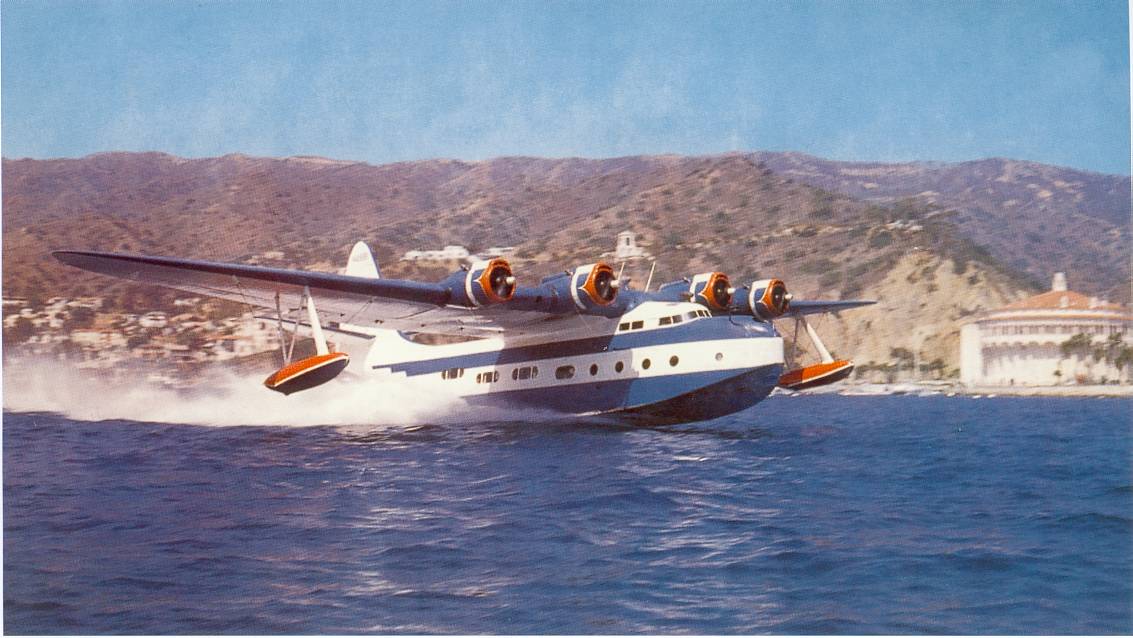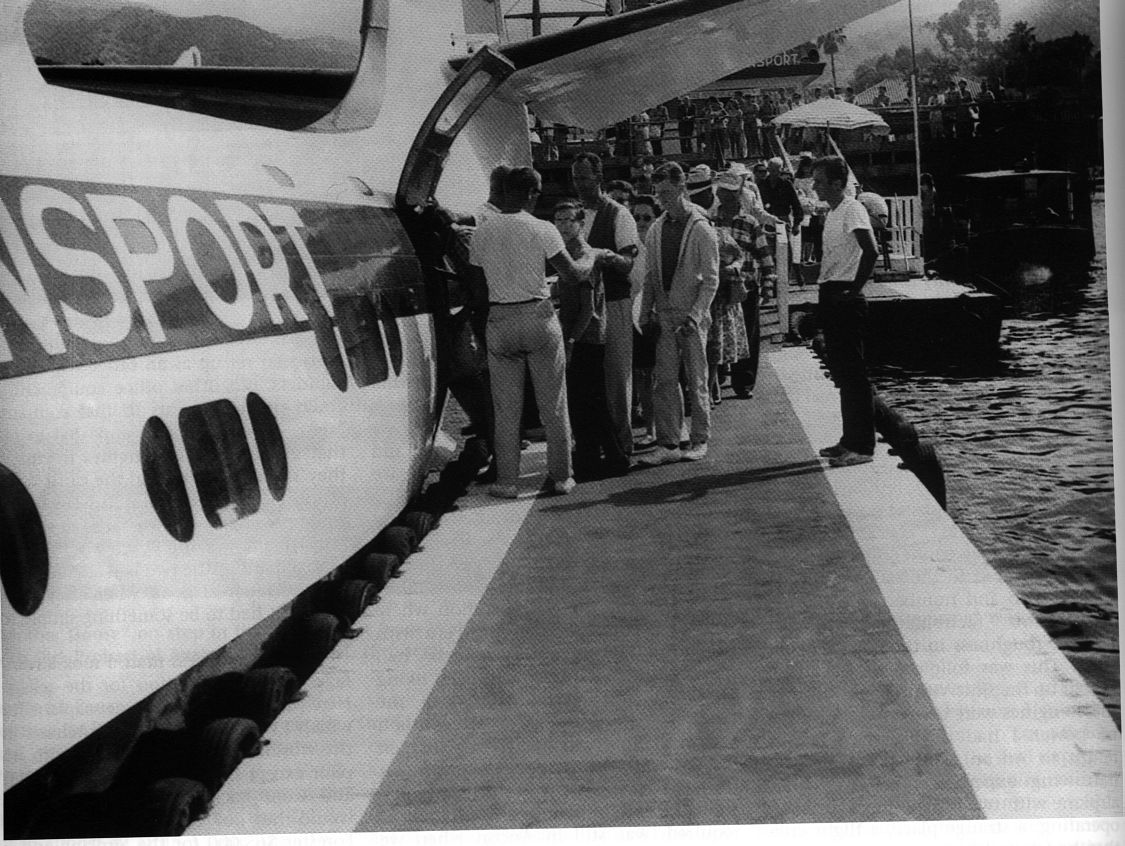 Passengers boarding from Avalon Pleasure Pier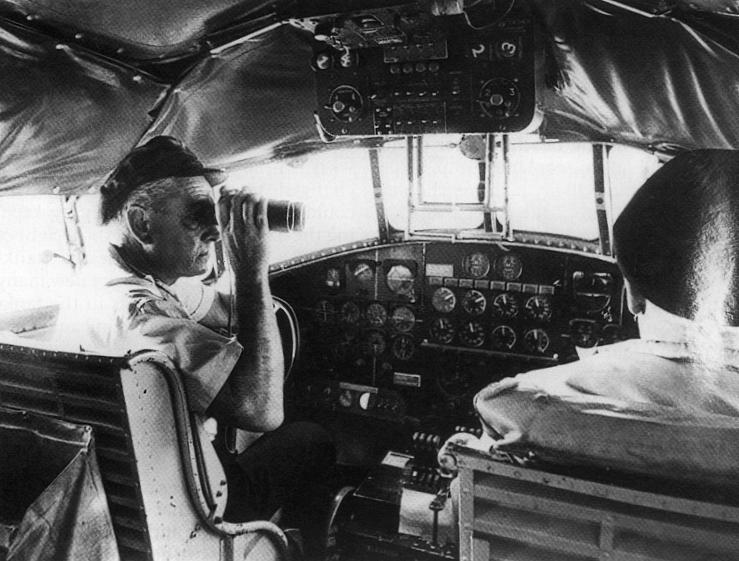 Dick Probert scanning take-off path for floating debris from VS44 cockpit.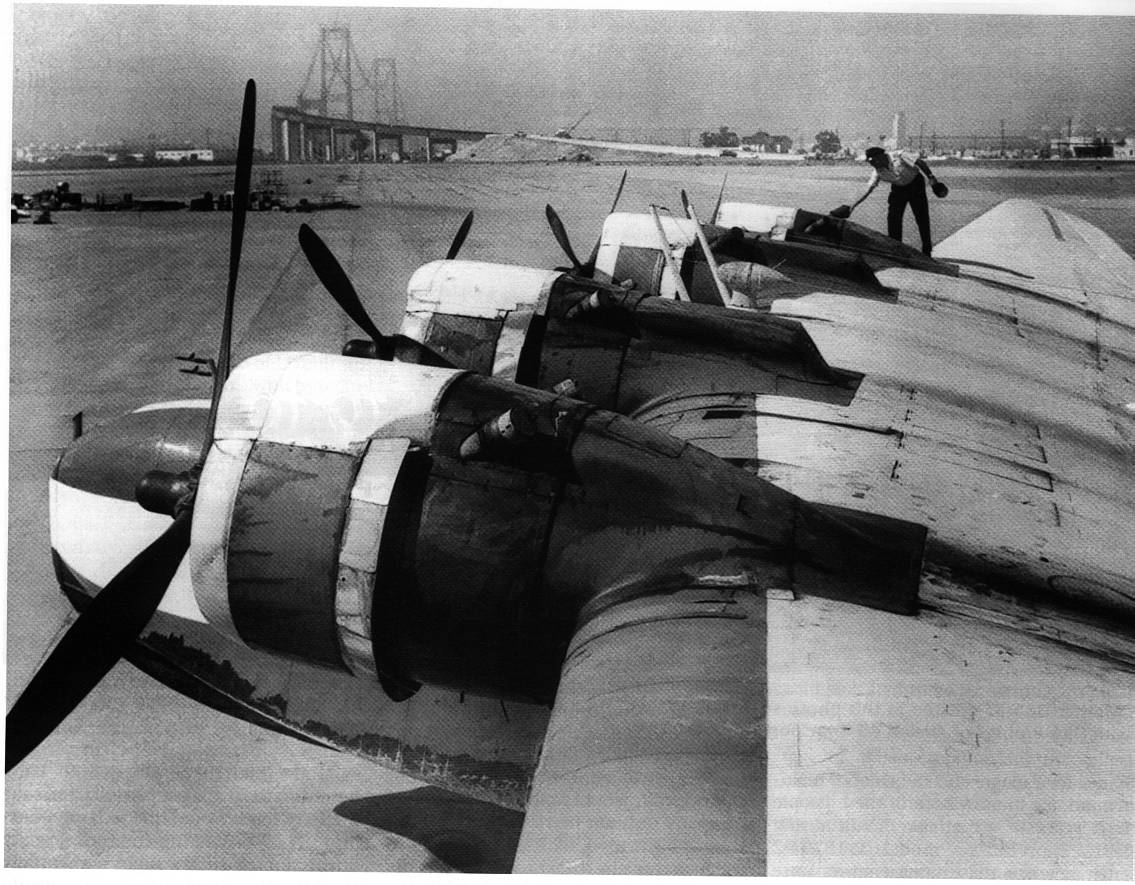 Dick Probert removing exhaust covers before engine start-up. The VS-44A was stored during the winter, and flew only during the summer seasons.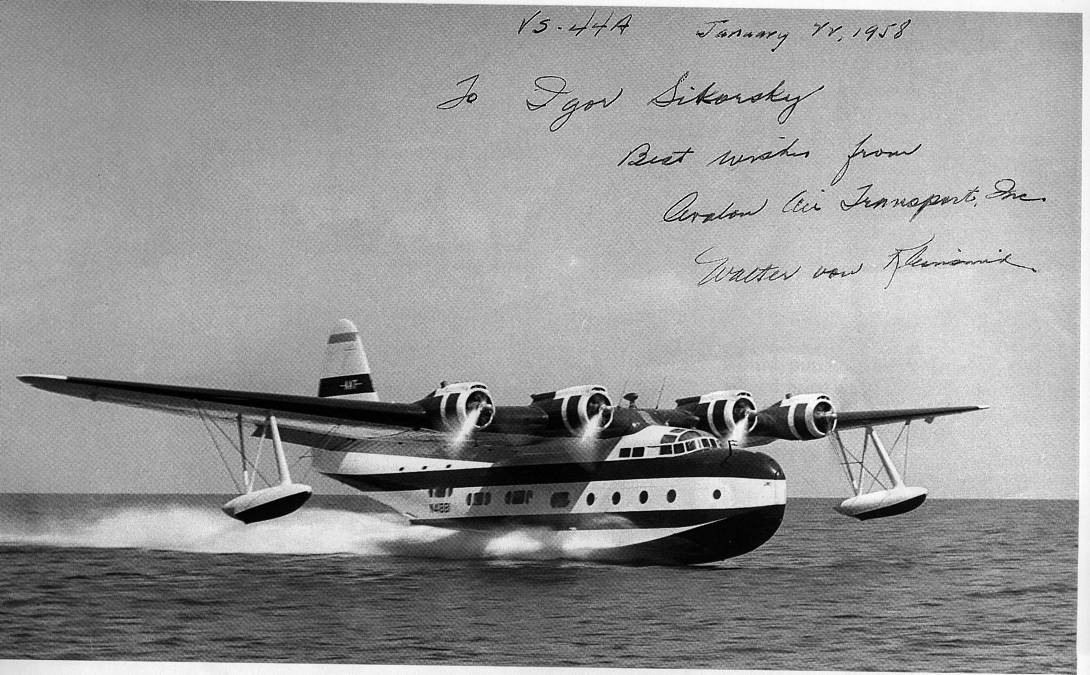 Note to Igor Sikorsky from Walt von Kleinsmid

"Mother Goose" departing Avalon Harbor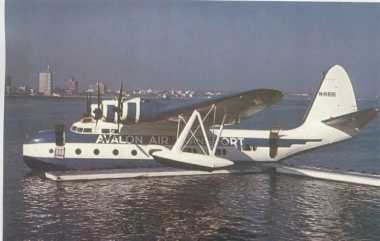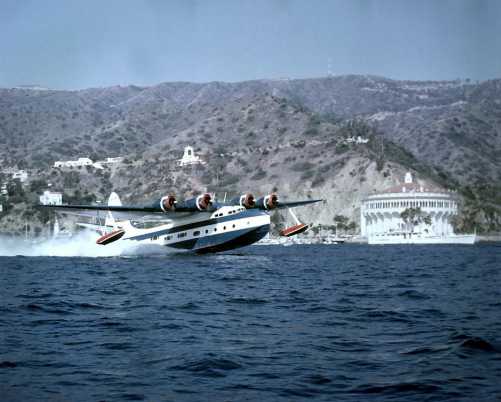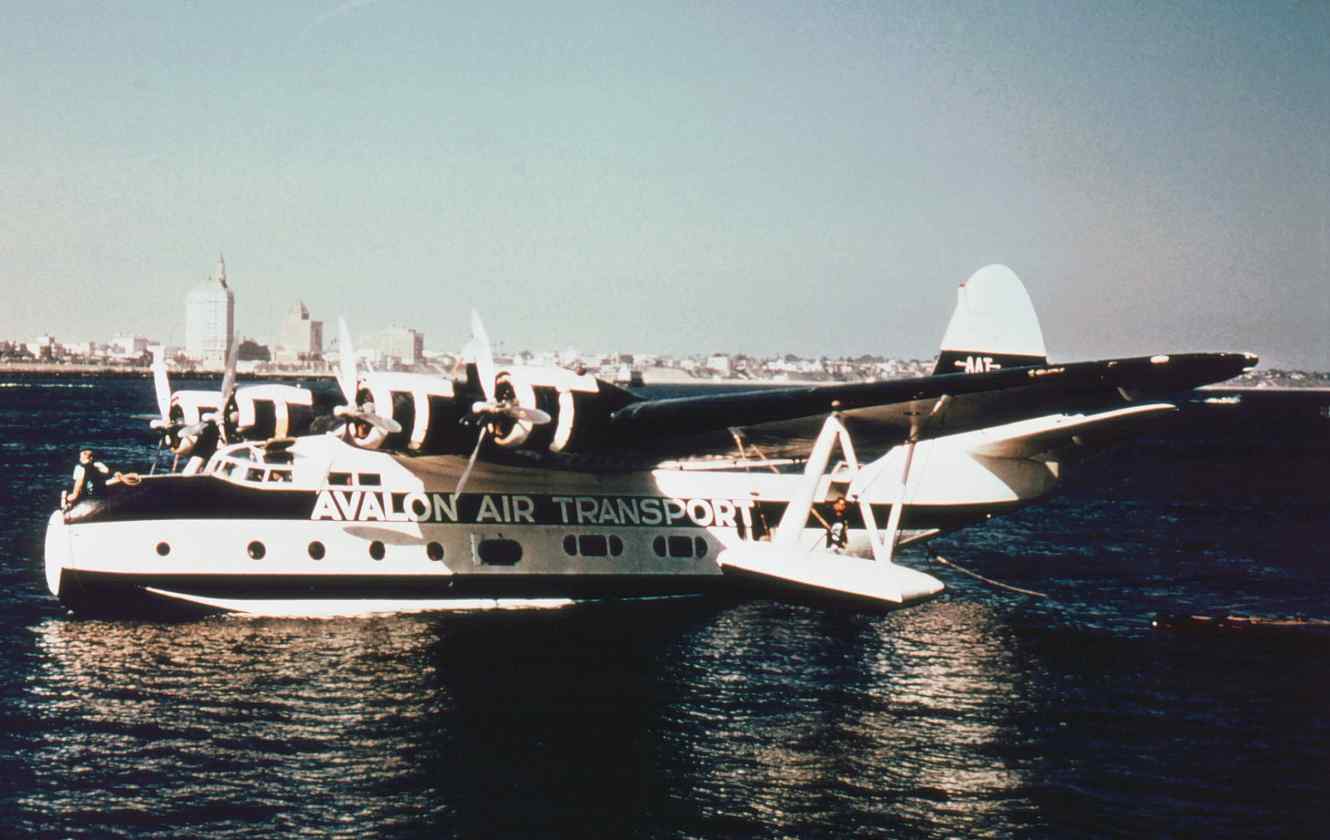 VS-44A at Pacific Landing, Long Beach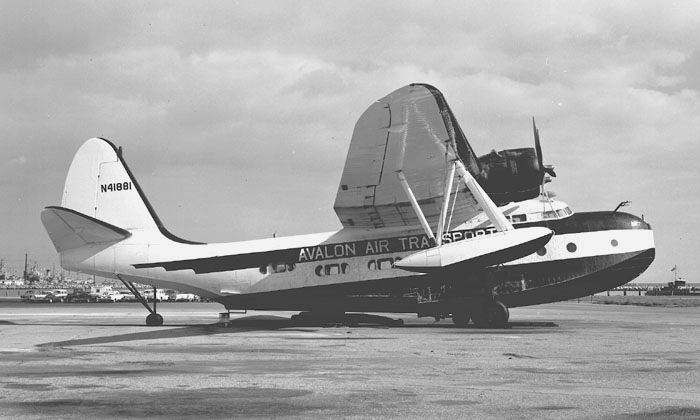 Winter storage in Long Beach. Photo by Clay Jansson.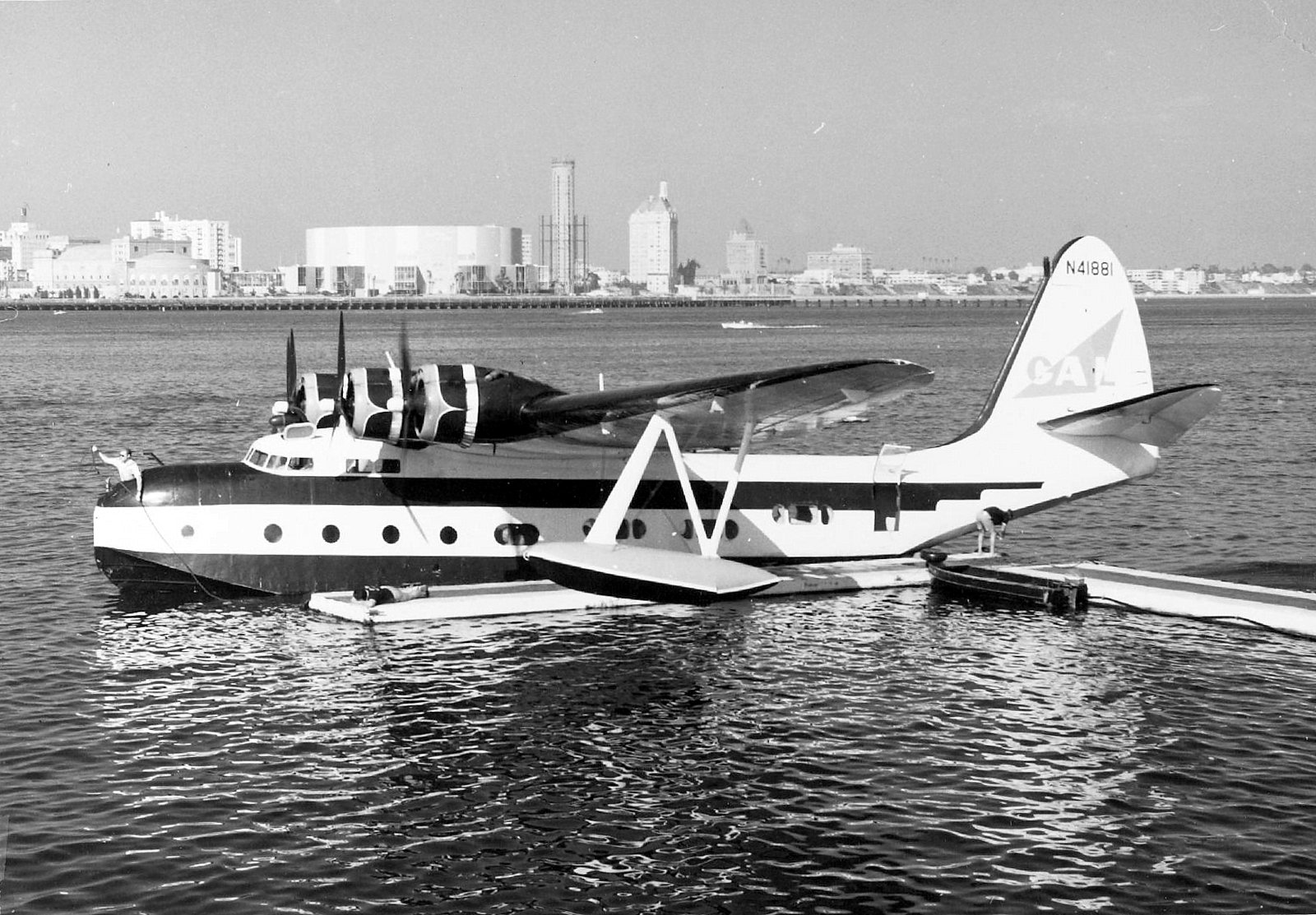 Photo courtesy of Roger Meadows