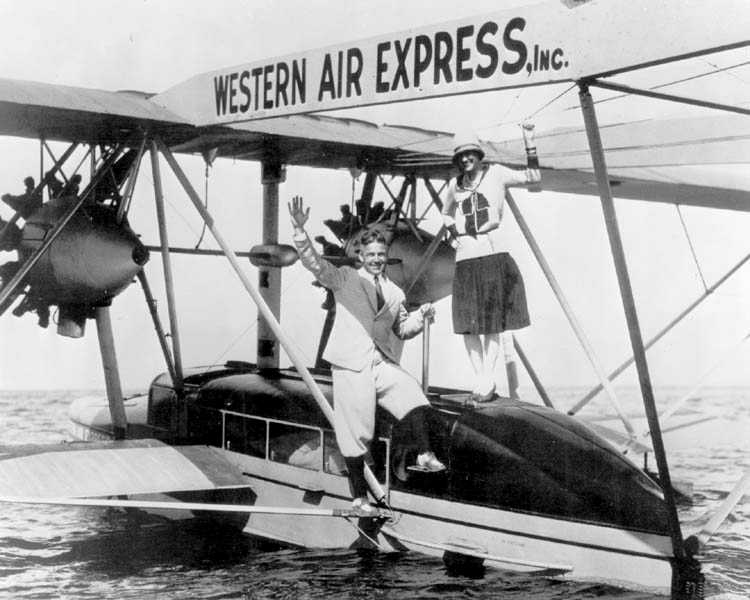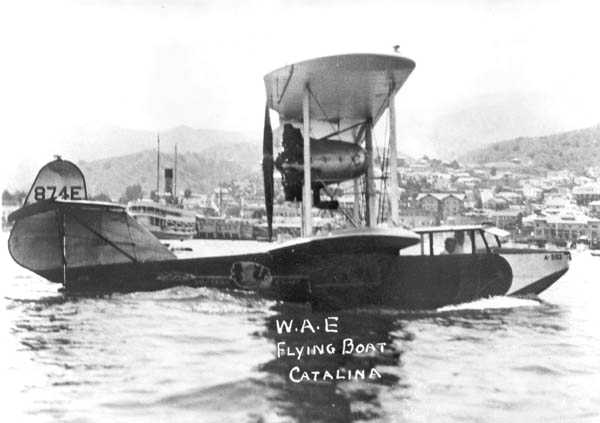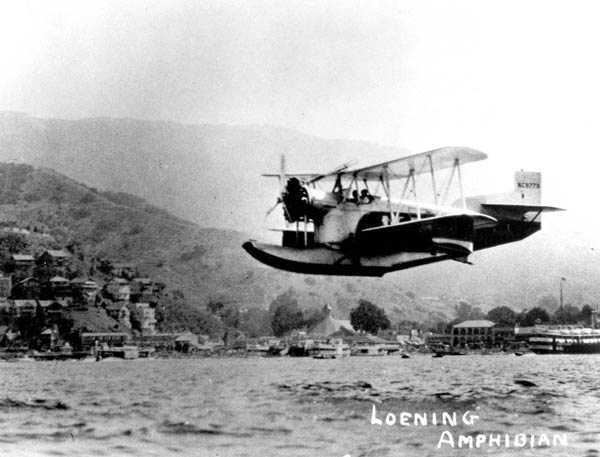 Western Air Express Sikorsky S-38 amphibian

In the 1920s, America experienced a boom in the number of new airlines. Founded in July of 1925, Western Air Express was one of these. Western Air Express expanded its mail and passenger routes, and on April 18th 1928, WAE acquired Pacific Marine Airways, which had been providing air service between Wilmington, California and Catalina Island. Western acquired Pacific Marine Airways three Curtiss HS-2L flying boats and also added a Sikorsky S-38 amphibian, a Boeing 204 flying boat, and two Loening amphibians. WAE had three departure points on the mainland; Alhambra, Vail Field and Wilmington. The Catalina route was later taken over by the Wrigleys, who began Wilmington-Catalina Airlines Ltd. on June 6th, 1931.

Western Air Express Boeing 204 flying boat NC874E

Western Air Express Loening C-2H flying boat.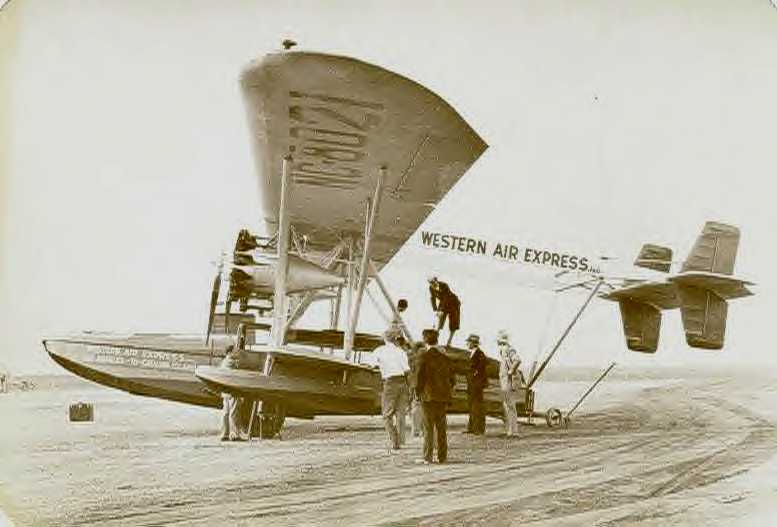 Western Air Express Sikorsky S-38, registration NC8021. Photo dated 1929.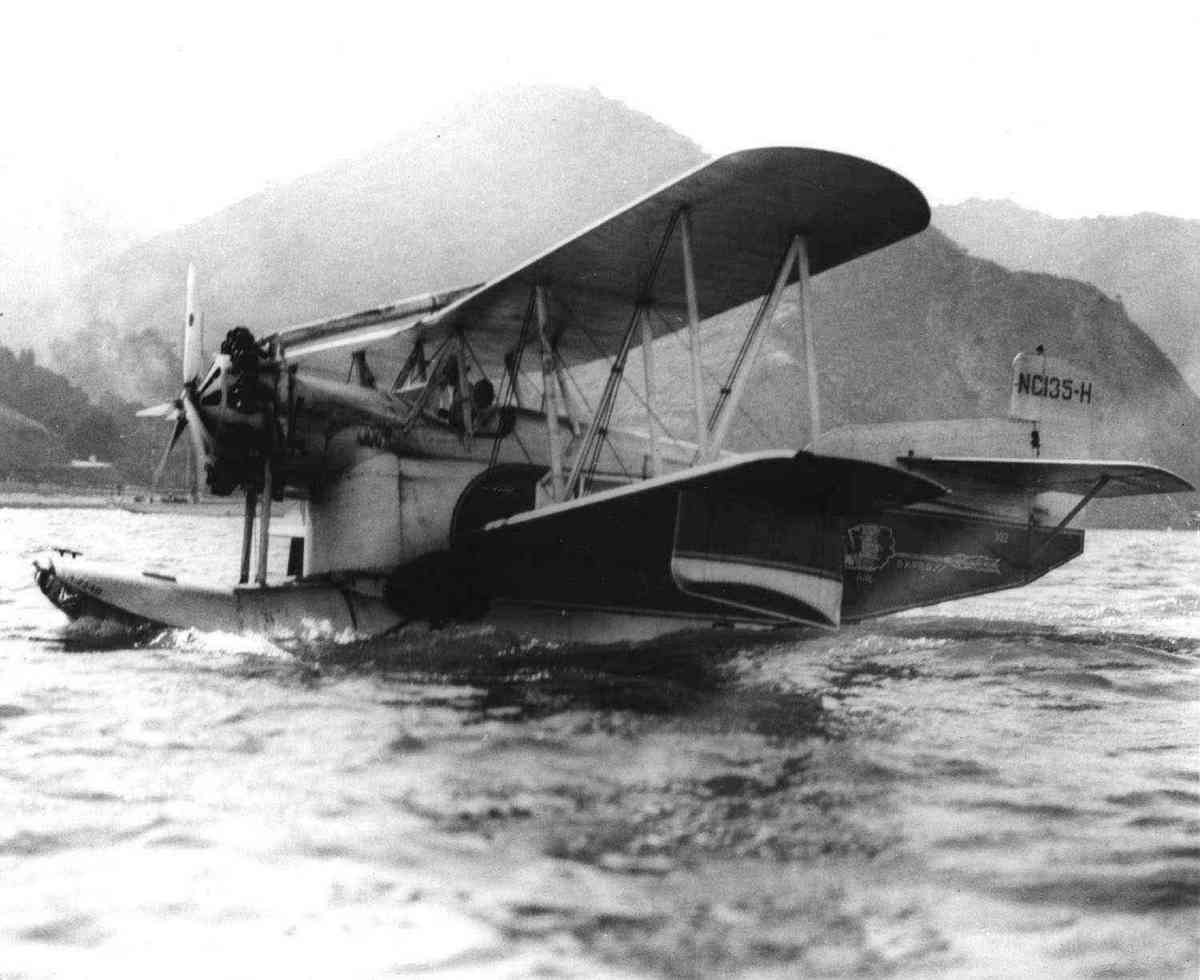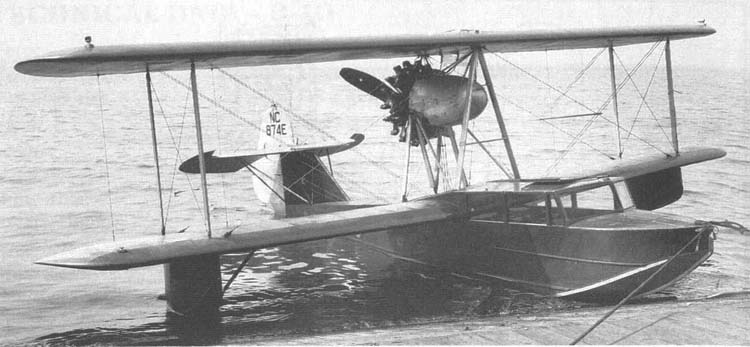 Western Air Express Boeing 204 flying boat NC874E